We are here to inform students about cybersecurity related topics and teach students useful skills in the cybersecurity field.
About Us
Cybersecurity is the body of technologies, processes and practices designed to protect networks, computers, programs and data from attack, damage or unauthorized access. In a computing context, security includes both cybersecurity and physical security. The Cybersecurity club aims to bring these processes and practices to the attention of UMass students.

We work with the Pentest Club to coordinate events.

Join our mailing list and chat on our discord to get involved.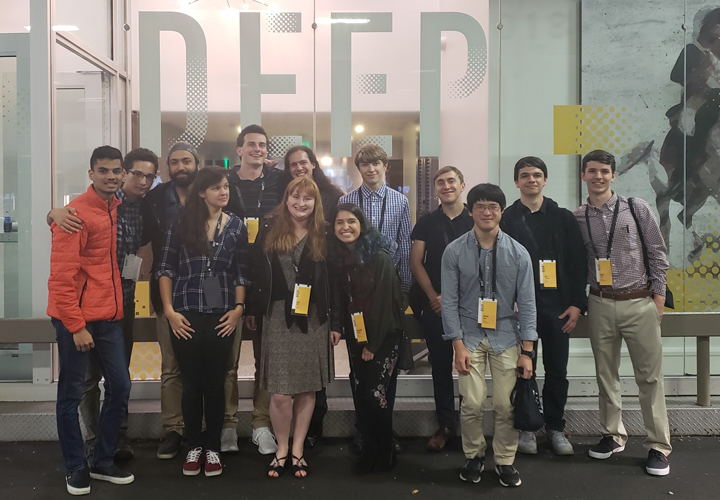 UMass Students in Boston for the DEEP 2018 Cybersecurity Conference.
Additional Resources
The Executive Board
Annapurna Jagasia (President)
Sam Harris (Webmaster) 
Caroline Methe (Treasurer)
Sebastien Christensen (Communications Rep)
Andy Lyu (Workshop Coordinator)
Thomas Callaghan (Industry Tech Talk Coordinator)
Mathew Han (Campus Tech Talk Coordinator)
Joseph Daniel Selvaraaj (Event Coordinator)
Aaron Terentiev (Secretary and Pentest Leader)

Past Eboard Members
Contact
Just send us an email at umasscybersec [at] gmail [dot] com