Aura Ganz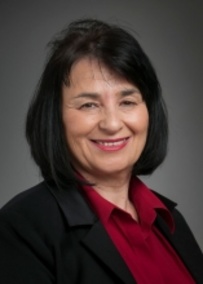 Electrical and Computer Engineering
Office:
309F Knowles Engineering Bldg
Interests
Disaster Informatics, Assistive Technologies, Multimedia Networks, Wireless Networks, Network Security, Telemedicine.
Research
Assistive Technologies
Disaster Informatics
Wireless and Sensor Networks
Trustworthy Computing
Biography
B.Sc, M.Sc, Ph.D. Technion, Israel Institute of Technology. 
Activities & Awards
2014 Outstanding Senior Faculty Award College of Engineering
2014 UMass Amherst Spotlight Scholar.
UMASS Best teaching award nominee 2011-2012
Finalist-VODAFONE Wireless Innovation (top 8 from over 100 submissions)
IEEE Fellow-2008
Women in Engineering Service Award from UMASS WEP, 1998.
Israeli Communication Ministry Award on academic achievements, 1986.
Landau's Award for academic achievements, 1985.
Best Paper Contender at the International Conference on Advanced Video and Signal based Surveillance, 2010.
Best paper award IEEE Broadnets Wireless Symposium, 2007.
Best paper award (Systems track) ACM Multimedia conference, 2004.
Best paper award - IEEE Frontiers in Education Conference, 1999.